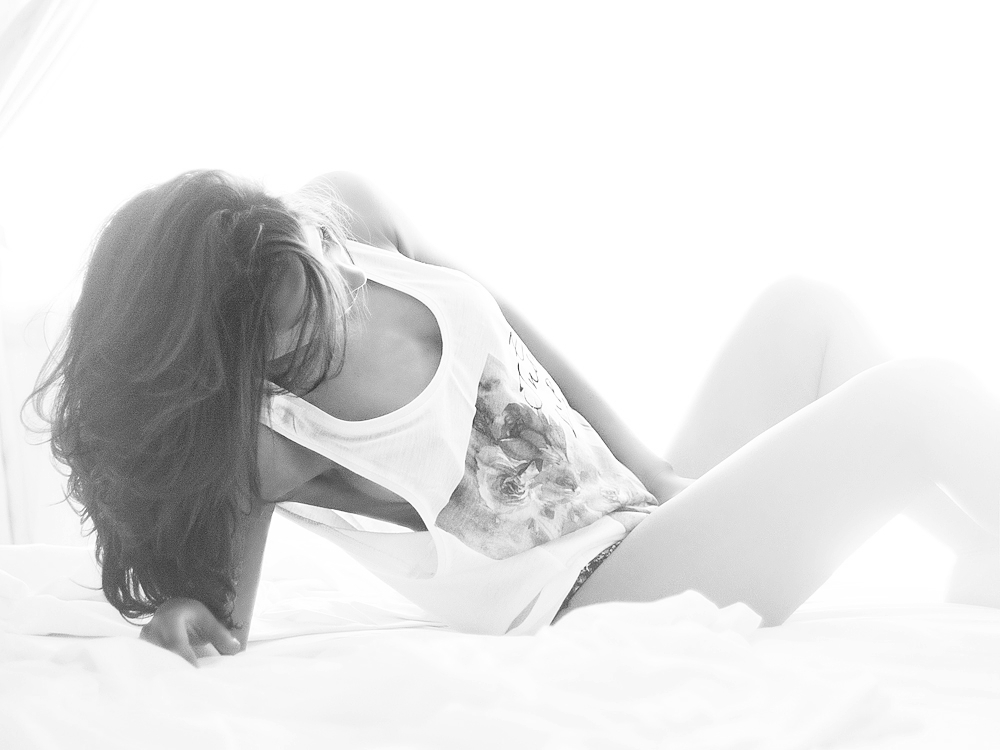 A boudoir photograph is all about acceptance and enjoyment. Enjoyment of yourself, of the moment, of the energy that you express. This is not simply a photography session, it is an experience that would absolutely change the way you think about yourself. It will make you embrace yourself and feel comfortable in your own skin!
Sex appeal is not about sizes, kilograms, it is about expression and attitude. It is about feeling comfortable the way you are and expressing that for everyone around you to enjoy. It is not about modelling experience, it is about setting yourself free and letting your inner light shine.
I never thought I would pose half naked in front of a guy with a camera.. And although I was extremely shy and hesitant at first, Stefan made sure I felt comfortable enough to actually have fun and enjoy this whole process. Seriously, we laughed our a***s off! Stef is awesome - easy-going, talented and very professional. I had no expectations from this photoshoot, but I saw myself in a completely different light and was absolutely satisfied with the final shots.
B.
Okay so I was really anxious about trying a shoot like this, but there's a first time for everything I guess. I've had photographers ask me about shooting boudoir before, but I always turned them down, because I thought this wouldn't be natural to me. And as it turns out, it really isn't.
Stefan though managed to make my awkwardness look not too awkward and I must say I'm glad I tried this.
Thank you, Stefan, for being so kind and making sure I didn't implode in anxiety.
K.
I would always take the opportunity to see myself through the eyes of an artist like Stefan who pours light beautifully over every curve of the woman's body. At the moment we met he put me at ease and made me feel confident and excited about the whole experience. Once I saw the finished shots I knew I can trust him enough for choosing the ones he prefers being published. He has such unique vision and an impeccable style!
A.
I am sure that I needed this experience so I can look at myself from a different perspective... That of Stefan. His view on things makes you fall in love with yourself, just the way that you feel that you at that moment. No posing, just real emotions. It was a real productive meditation for both sides, that I cannot wait to repeat again. Thank you!
M.
My ultimate goal is for you to have fun and to enjoy the atmosphere and the overall boudoir experience. To be relaxed and to embrace your body and your sensuality. When together we have that covered, the photos always turn out amazing!
I believe that everyone is beautiful in their own unique way, and my goal is to show you that you are too! Not after you lose 5 kilograms, not after you get that six-pack, but now, in this very moment. Let me create a safe space for your and to show you what you husband, boyfriend, girlfriend or best friend sees - your beauty and sexyness!
My name is Stefan Vasilev and I am a portrait, lifestyle and boudoir photographer. I am based in Sofia, Bulgaria but I travel a lot and I am available for shoots anywhere in the world.
I have over 5 years of experience in shooting boudoir and I can assure you that you would love the experience and when we are done shooting, you would want more of it! I will assist you in posing, wardrobe choices, styling, and everything that you would possibly need in order to have a great experience!
Use the form bellow and let's make this happen!
Considering a boudoir photo experience?